I'm a geek and a writer. I love comic books, classic movie monsters, everlasting love, old pulp fiction and genres outside of the mainstream.
I write under two names. As Theda Black, I write about men in love with other men. I write fairy tales, urban legends and horror under the name of Klaudia Bara.
Find out more at ThedaBlack.com
Tuesday, November 29, 2016
I posted this in 2014--a hike I took with my kids to the top of the Chimneys. It had/has
meaning for me
. The Smoky Mtns have been a backdrop to my life. I've visited there so many times. I think of these mountains when I think of Mal and Zach.
and tonight it looks like this: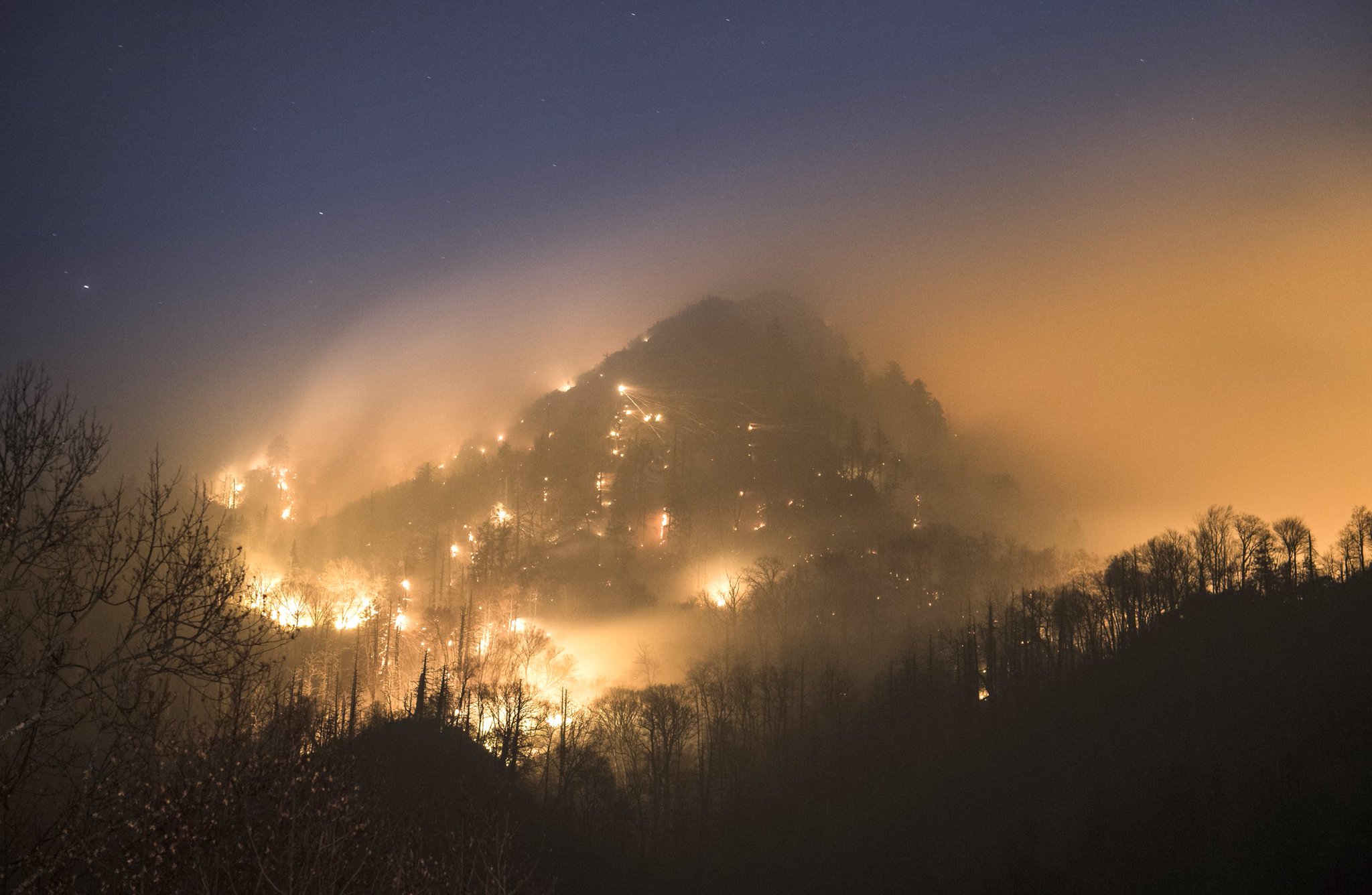 I am heartsick. We've had almost no rain for a month. The air's bad. Wind kicked up today. Gatlinburg's burning, and Ripley's Aquarium was surrounded by fire hours ago. Over 10,000 animals there, my God. I'm fixated on it, and horrified.
And my daughter's girlfriend may have lost her home there tonight, though thankfully, oh so thankfully, her family and her animals are safe.
Tonight it finally began to rain, but not enough.